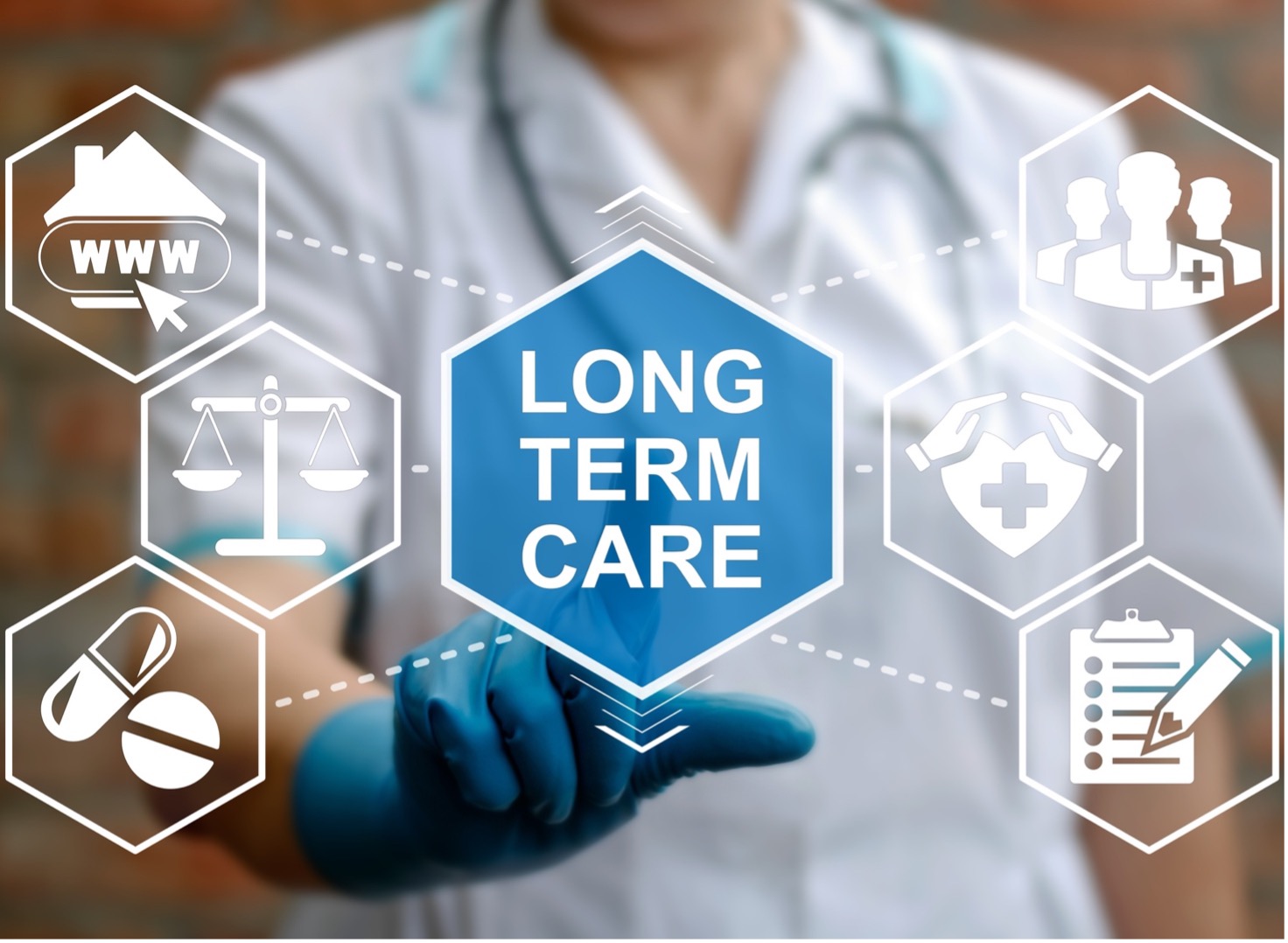 What is Long-Term Care? Your Guide
Long-term care facilities in the United States serve around 8.3 million people. These facilities can be day-based, assisted living, or nursing homes. So, what is long-term care, and who needs it?
Read on to learn more about the different types of long-term care. You will also learn about the services provided by long-term care facilities.
What is Long-Term Care?
Long-term care provides many different services to meet the health needs of patients. It can be for shorter or longer periods. The programs help people live independently and safely with help for everyday activities.
Long-term care becomes necessary when you can no longer perform daily tasks by yourself. These things include dressing, eating, bathing, and using the restroom. Long-term care helps you maintain your normal routines with help and improves your quality of life. Around 70% of people over the age of 65 will need some type of long-term care as they age.
Other types of long-term care can include meals, adult day care, or transportation. The need for long-term care can arise suddenly, like in the case of a stroke or heart attack. Often the need becomes clear as people age and become frail or have a chronic illness.
Who Needs Long Term Care?
The need for long-term care can come from an accident that leaves you unable to care for yourself. The same may be true for an illness or sudden health event like a stroke. These incidents can make it so you can no longer function on your own without assistance.
Illnesses that affect the brain, like dementia and Alzheimer's disease, can leave you needing long-term care, as well.
Types of Long Term Care
Many people prefer to stay in their homes to receive long-term care. It is not always the best option, though. Some people may need to move into a long-term care facility.
You should understand all your options before choosing a care plan. It will allow you to make the best possible choice.
Home Health Care
When you opt for home health care, you will receive medical care in your home. A nurse will come to your home to help with an accident, illness, or surgery recovery. It may also include speech, physical, or occupational therapy.
You may also receive temporary home health aide services. It includes help with bathing, dressing, and eating. You will also get help with the medications you need to take.
Homemaker Services
Another option is to have help with daily tasks that you may no longer be capable of completing. These include household chores, running errands, and making meals. You do not need a physician to hire this type of home care.
Adult Daycare
Adult daycare is a way to provide a break for loved ones caring for older adults. Social activities with peers can help ease the loneliness often experienced. They also provide meals and some health services.
Some facilities focus on certain conditions, such as dementia. Others provide more in-depth medical care and therapy services. Both provide social opportunities for participants as well.
Assisted Living
Assisted living provides a high level of care in a residential setting. You can bring items and furniture to make your new home feel like your own. There are programs and activities to participate in combat loneliness.
With assisted living comes medication management and help with common daily needs. This would include using the bathroom and getting dressed. It also includes housekeeping help, meal prep, and transportation.
There are also social programs available in assisted living. You have someone available around the clock to help meet your needs. You will have an individualized care plan based on your assessment upon arrival.
Nursing Home
In a nursing home, you will receive full-time care from trained medical staff. Nursing homes are for those who need a high level of medical care for the short or long term. You will get help with daily activities like bathing and eating as well.
Nursing homes provide more supervision than assisted living facilities. They also provide therapy and rehabilitation services at the facility. Health care is available 24 hours a day.
Medical Treatment in Long-Term Care
Often, those in long-term care face the need to take multiple types of medication every day. Sometimes, this can cause adverse drug effects and interactions. It also increases the cost of medical care.
Pharmacogenetics can provide testing to personalize medication for each patient's genome. These tests can show how drugs will react to certain genetic factors. Doctors can guide the dose, side effects, or effectiveness of certain gene variants.
How Does Pharmacogenetic Testing Help in a LTC setting?
A study of 112 long-term care residents found that 48.2% of patients tested could benefit from a change in medication. They found that there could be 45 medication reductions and 87 drug replacements to better serve the patients. It was also found that this could save each patient, on average, $1,300 each year with implementation.
Pharmacogenetic testing can help long-term care patients find the right combination and dosage of medication. It reduces the chance of adverse drug reactions because each prescription is right for its genetic makeup. It gives valuable genetic information about how certain drugs get metabolized and used in the body.
Having this information can improve the quality of life for those needing long-term medical care. It can reduce the amount of medication they have to take every day and make their medications more effective. This type of personalized medical treatment can provide more effective treatment for individuals based on their genetic makeup.
Choosing Long-Term Care Treatment
Now that we've answered the question "what is long-term care?", we can focus on choosing the right option for you.
There are many options for long-term care to consider, from home-based care to full-time care facilities. No matter which type of care you choose, it is important to understand your options for medication treatment. You need to know how certain drugs you take will interact with others.